About the SHL (english)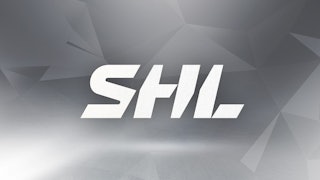 The League
The SHL is the top league in Swedish ice hockey and consists of fourteen teams.
The teams play 52 matches each before the six top placed teams are directly qualified for the Swedish Championship quarterfinals.
Team seven then will face team ten while team eight will be put up against team nine in the round of 16 in the best of three matches.
Teams eleven and twelve have finished playing for the season. Teams 13 and 14 will face each other in the best of seven matches. Team 13 has a home ground advantage. The winning team remains in the SHL and the losing team is relegated to HockeyAllsvenskan.
In the Swedish Championship playoffs, the quarterfinals, semifinals and finals are played in the best of seven matches. The team that wins the Swedish Championship final is named Swedish champion and awarded the LeMat trophy.
About SHL.se
SHL.se is the SHL's official website that gives you content about and from the league, clubs and profiles.
SHL.se is one of Sweden's major sports sites which, through its close cooperation with the clubs in the SHL, is the country's most comprehensive source of information about the SHL. Together, SHL's 15 websites are a strong player in media Sweden.
Social media
SHL creates emotions! Of course, SHL wants to interact with audiences and supporters throughout Sweden and internationally. In addition to all 14 clubs' own channels, SHL is currently centrally located - in the following channels:
Twitter @SHLse
Instagram @SHLofficial
Facebook SHLse
In our social media, we spread information, often with references to SHL.se, and we want to talk hockey with all that it entails.
Follow us!
#SHL #SHLmoments #SHLAwards
Here you will find all channels on social media, including all clubs.
Broadcasting companies abroad
The desire to follow the SHL is great even outside Sweden's borders. The following platforms have the rights to broadcast SHL within each area the season 2020/2021.
Platform
Territories
Mysport
Switzerland
Perform
Global Betting Streaming
FreeSports
United Kingdom
Ireland
AMC Networks
Czech Republic
Slovakia
Hungary
Telia
Finland
VG TV
Norway
Viasat Ru
Russia
Armenia
Azerbaijan
Belarus
Georgia
Kazakhstan
Kyrgyzstan
Moldova
Russia
Tajikistan
Turkmenistan
Uzbekistan